Staff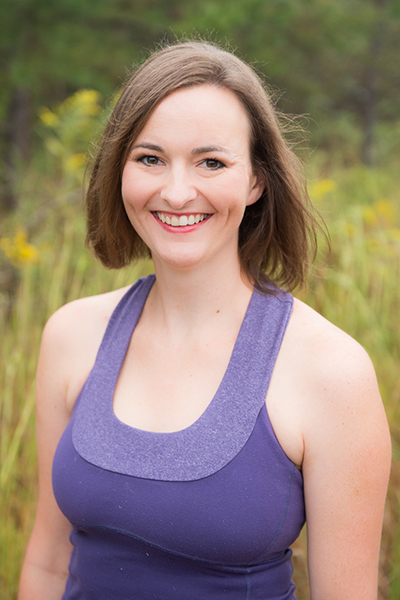 Laura Pittman
Certifications
Fully STOTT PILATES® Certified Instructor
Trained American College of Sports Medicine Health Fitness Specialist
Prenatal & Postnatal Pilates Certified Instructor
Creator of Mommielates
Exercise Cancer Specialist
Young Living Distributer: #3315908
Fully Certified STOTT PILATES® instructor, Laura graduated from UNC Charlotte with a Bachelor of Science Degree in Exercise Science. Her concentrated areas of studies were in Exercise Physiology, Exercise Testing, Exercise Prescription, Kinesiology, Anatomy, Biomechanics, and Pharmacology. She is trained under the American College of Sports Medicine as a Health Fitness Specialist and is CPR certified.
While in college, Laura's course of study allowed her to work with patients in cardiac rehabilitation at Carolina's Medical Center Main, where she oversaw and prescribed clients' exercise prescriptions, calculated and analyzed body fat, measured blood pressure, and analyzed EKGs to monitor heart rhythms. This experience fueled her passion and led to more intensive training in exercise testing with a concentration in submaximal, maximal, and stress testing to determine one's VO2 max, heart EKG, and cardiac output. She has taught classes in body fat analysis, which includes calculating total percent of body fat, BMI, measuring body circumferences in order to distinguish one's body type and structure to aid in tailoring an exercise program.
Laura was introduced to Pilates as a teenager shortly after being diagnosed with rotoscoliosis. Pilates helped to improve her posture, alignment, strength, flexibility, and overall well-being. It also ignited an interest in kinesiology, which is anatomy of the human body with respect to movement. Laura coached and choreographed Colorguard and Winterguard in the Union County School System for eight years. In that capacity, she applied her education, training and experience in kinesiology to produce award-winning teams year after year. Laura's experience enables her to work with any population, from the fit and active, to special populations such as cardiac clients, children, elderly, Prenatal, Postnatal, and many more.
Laura's specialty is Prenatal & Postnatal Pilates training. She is certified as a Specialist under Jennifer Giann's world-renowned Fusion Pilates Prenatal & Postnatal Pilates program. Utilizing her expertise and skill, and borrowing from her own experience as a three-time mom, she created Laura Pittman Mommielates, a Pilates program designed specifically for a women's needs during and after pregnancy.
During pregnancy, Laura's Prenatal program focuses on toned abs, and back and pelvic floor muscles, resulting in a more comfortable pregnancy. The Post-Natal program targets the pelvic floor and core muscles which helps regain strength, posture, and stamina. The Bonus? Mom and baby can exercise together!