Staff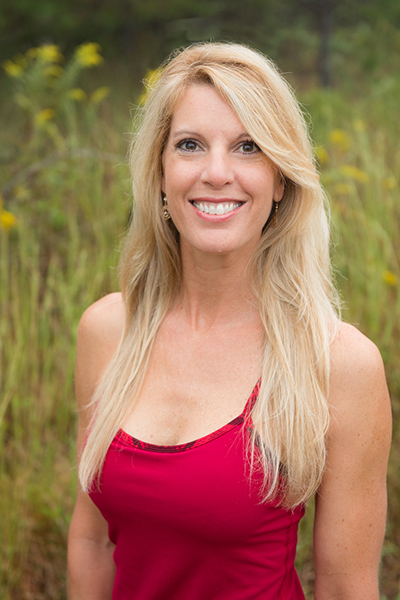 Heather Moses
Certifications
Level 1 Certified STOTT PILATES® Instructor
TRX Suspension Training® Certified
Piloxing® Certified
Cancer Exercise Specialist
Pink Ribbon Program Certified
Heather Moses is a STOTT PILATES® Certified Instructor, and has been a fitness enthusiast her whole life. Her love of the outdoors, nature, and sports began in Castle Rock, Colorado where she grew up skiing, hiking, biking, running, and anything else to keep her active! She attended Juniata College in Pennsylvania and Jacksonville University in Florida where she graduated Cum Laude with a Bachelor of Science Degree in Political Science. Heather played on her collegiate volleyball team that was ranked 4th in the Nation. Before moving to North Carolina, Heather owned and operated Flutters Herb, Flower and Garden Shop in Castle Rock, CO where she sold organically grown herbs, topiaries, gift and garden supplies. Her store was featured in Sunset Magazine.
Heather is also Pink Ribbon Program and TRX® certified. As a Cancer Exercise Specialist, she has helped to coordinate and implement our special Pilates-based program for breast cancer patients. Heather also specializes in taking athletes to the next level in their sport through Pilates and TRX®. Her caring, encouraging teaching style, keen eye for movement, and attention to detail helps clients improve their body awareness and alignment. She enjoys creating unique exercise modifications to promote greater ease of movement and healthy biomechanics. She is passionate about teaching and giving each person the best workout they can have mentally and physically. "Pilates combines the best of worlds for me: teaching, helping people feel better and exercising."
She loves to read, travel, cook, and play tennis and coach Girls On the Run in her spare time. Heather's tennis team has qualified for and competed in the NC State Championships two times in three years. She has completed many charity runs/walks including a 3-day, 60-miler and 2 half marathons. Working with a diverse clientele ranging from athletes (runners, golfers, equestrians, football players, etc.) to senior clients allows her to personalize exercise programs to help each client reach their full potential in the studio and carry those skills over to everyday activities and sports. Heather stays current with new developments in the field through workshops and is working toward additional certifications. Heather is also a fitness model for Skirt Sports women's athletic apparel.